R.I.S.E. Media To Empower Creatives With Their New Social Media Platform
Innovative performance arts social media platform, R.I.S.E. Media, set to officially launch with the creation of a crowdfunding campaign on Kickstarter
The team at R.I.S.E. Media, led by the passionate Susanne Puerschel, is reiterating their commitment to providing a platform for 21st-century performing artists to break free of the stage-performance-dependent and in-person-only income and take their career to a whole new level with the launch of a crowdfunding campaign on Kickstarter.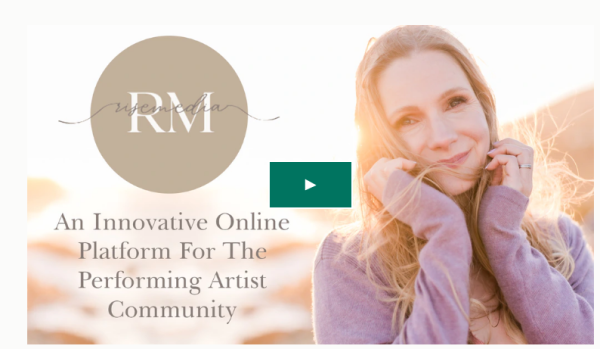 The global creative industry continues to evolve, as more talented content creators emerge to meet the needs of consumers. While the internet and technological advancements have helped performing artists to put out their works to the target audience, more needs to be done in connecting different stakeholders in the industry. Consequently, Susanne Puerschel has created R.I.S.E. Media as a networking platform designed to empower performing artists, allowing them to expand their online presence.
R.I.S.E. Media aims to help artists expand their horizons, enabling them to generate new sources of income by posting different types of content, including videos of performances or pieces, coaching seminars, classes, or sports nutrition articles. The user-friendliness of the platform and its versatility, make R.I.S.E. Media a revolution in the industry, with ad views and donations further opening up the potentials of the social networking site.
The launch of R.I.S.E. Media is particularly timely following the Covid-19 pandemic and the effect it had on societies, which brought to bear the imperativeness of digital media.
The crowdfunding campaign has a goal of $254,119 to support the development and subsequent launch of R.I.S.E. Media.
About R.I.S.E. Media
R.I.S.E. Media was founded by Susanne Puerschel, a former international ballerina and corporate American employee. The podcast host and wellness entrepreneur seeks to create a platform for talented performing artists to reach a wider audience and monetize their craft.
Media Contact
Company Name: R.I.S.E. Media
Contact Person: Media Relations
Email: Send Email
Phone: 306-914-5015
Country: United States
Website: https://www.kickstarter.com/projects/538412932/rise-media?ref=4q8wfy