Journey to fame from pain, meet Dr. Raghav Chauhan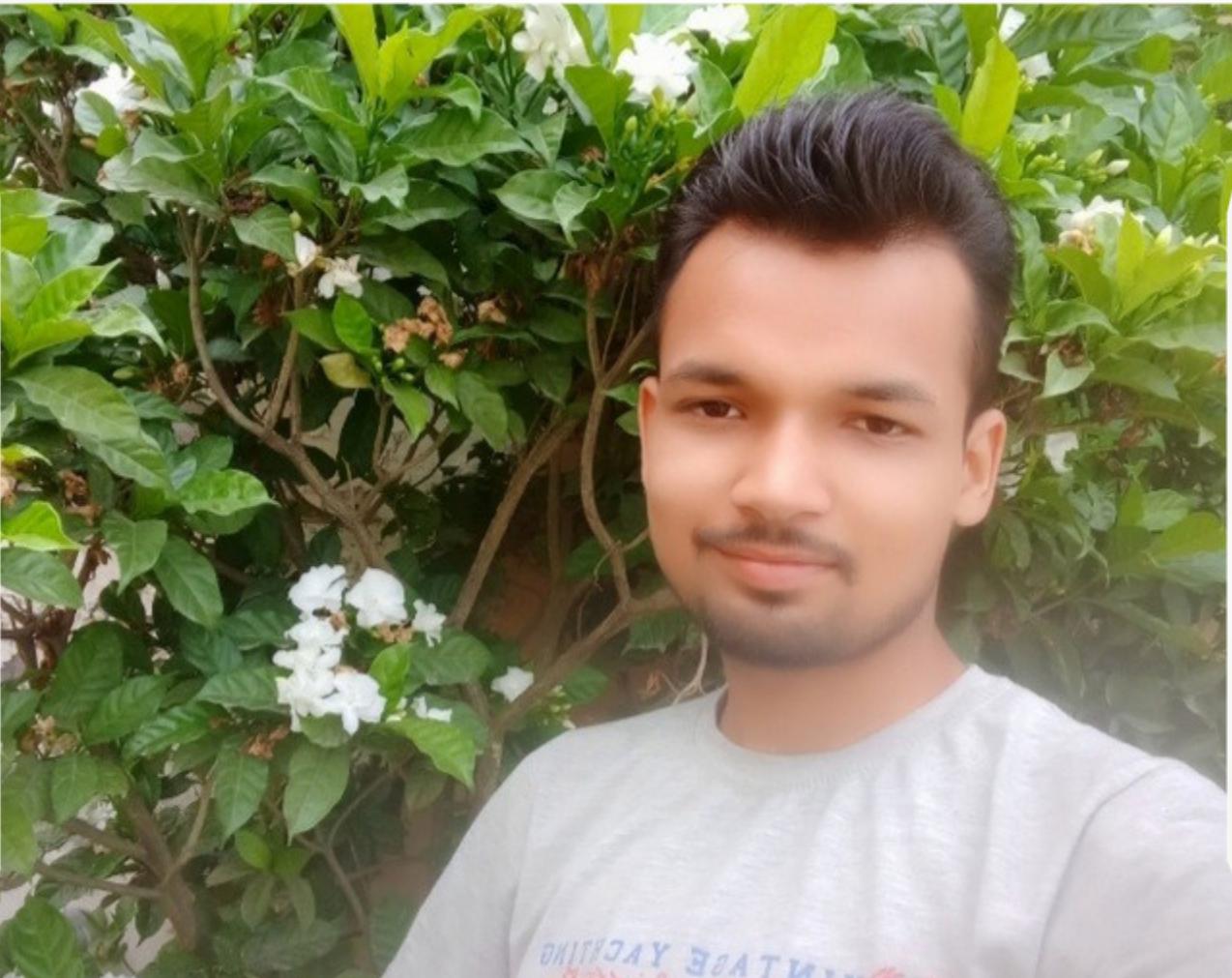 Dr. Raghav Chauhan: Journey to Fame From Pain
There is an old saying that a stubborn person can reach the sky if he wants to. The fundamental element of success is consistency and a bit of a "never give up" attitude. These stubborn people try to change history rather than repeating it. Just in the same vein, we have, Dr. RAGHAV CHAUHAN. He comes from a family with a medical background but broke away from the family tradition to pursue his passion in writing. With his continual dedication and hard work, he is now on this remarkable journey.
Dr. Raghav Chauhan hails from a village in the district of Moradabad, Uttar Pradesh. He is a 24 years old Indian Writer, Author (Jeevan-Manthan, A Path To Heaven), Podcaster, 9TMs National And International Book of Records Holder And Founder of An Award Community, called Talent Hunt Award. He had to struggle a lot to find his path to success due to poverty but poverty turned out to be the best inspiration in his life.
His mentors are his parents, Late. Mr. Satyapal Singh and Mrs Nisha Devi, and his elder sisters, Himanshi Kamboj And Sangeeta Vinayak. He was born on 6th July, 1997. His Original name is Mr. Ramakant Singh. He completed his early education from Uttarakhand Top College, Ramlal Singh Chauhan S V M I college, Jaspur, USN, (Uttarakhand).
He had to drop out of B.Tech (ME) due to financial weakness. During that period his father had to be admitted in the hospital but he did not give up and started to work in a private company, "Aludecor Lamination Pvt Ltd Haridwar." While working there he had to face tortureness by Mr Naveen Yadav and Mr. Pawan Tyagi, without any specific reason. They commented about him that he wouldn't be able to accomplish anything in his life and laughed at his misfortune. With his hard work and dedication, he has proven to everyone that if you can be stubborn, then nothing is impossible for you.
He started this journey 4 years ago but he only started showing the fruits of his hard work last year. His first solo book "Jeevan-Manthan," has received 4 Book Of Records in India, Asia and an International World Record. Even with all these challenges and problems during his journey, he never stopped.
However misfortune seemed to have found it's way to his family yet again when his father passed away, 4 months ago (11th August 2021). This took a toll on him and he was too heartbroken to keep on working in the same way. However, after a month, he was able to overcome this grief and returned stronger.
He started a new beginning by heeding the advice of his inner voice to start an award community named, Talent Hunt Award. Taking into consideration his remarkable achievements, extraordinary journey and continued effort, he has been awarded an Honorary Doctorate on 1st December, 2021.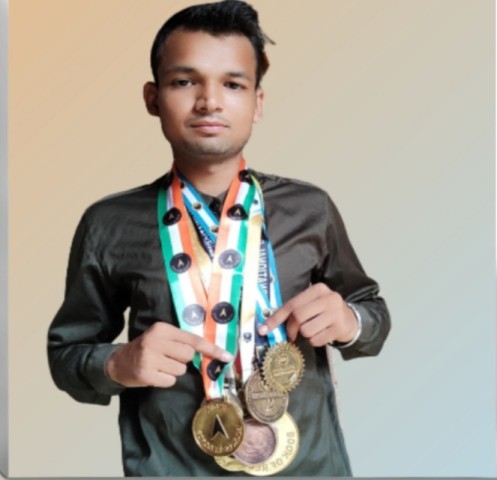 Dr. Raghav Chauhan has achieved a lot of praise for his book and will receive many more in the days to come. However there are certain achievements that are close to the heart and here are some of those achievements:
In the year 2020, his first e-book (Jeevan-Sudha) based on life was published.
OMG National Book Of Records (31st January 2021)
Bravo International Book of World Records (05 February 2021)
Honoured by Vajra World Records (08 February 2021)
Forever Star Book Of World Records (12 February 2021)
Exclusive World Records (14 February 2021)
International Book of World Records ( 26 February 2021)
All India Best Writers Awards (08 March 2021)
Achievement of the Year 2021 ( 20 March 2021)
Applause Awards 2021 (27 March 2021)
Credence Book Of World Records (29th March 2021)
Sahityakosh Samman 2021 (31 March 2021)
India Book of Records (12 April 2021)
Asia Book of Records ( 24 April 2021)
Dream Award 2021 (10 June 2021)
Spectrum Awards 2021 (15June 2021)
Became a published Author ( 04 July 2021)
Nominated For Honorary Doctorate by World Records University, London (06 July 2021)
India 100 Prime Authors Awards 2021 (12 July 2021)
Non-stop Achiever Award by Awards Arc (20 July 2021)
Indian Nobel Awards 2021 (01 August 2021)
Influential Indians Awards (18 August 2021)
Certified Podcast Artist (18 August 2021)
National Icon Awards 2021 (24th August 2021)
Indian Glory Awards 2021 (11th September 2021)
Founder of Talent Hunt Award (23rd Nov 2021)
Honoured by Honorary Doctorate (01 Dec 2021)
On 7th Dec 2021, made a new record for Fastest Growing Award Community for Talent Hunt Award and Recorded by OMG Book of Records.
Time and again Dr. Raghav Chauhan has shown us that with hard work, no obstacle can be difficult to cross. Misfortune doesn't come announced, neither does it have an expiry date. However it is upto us to mend our life. People might not always be supportive but we should never lose focus of what we want to be. We wish Dr. Raghav Chauhan lots of success as he continues to add to the list of his achievements and lights the way for the warriors to come.
Media Contact
Company Name: Spectrum India | Scribbling Inner Voice
Contact Person: Parth Mittal
Email: Send Email
Phone: 8448203204
Country: India
Website: scribblinginnervoice.com