The Creator of Kolla Sea Moss, Kolla Global, Launched Its eCommerce Store In The USA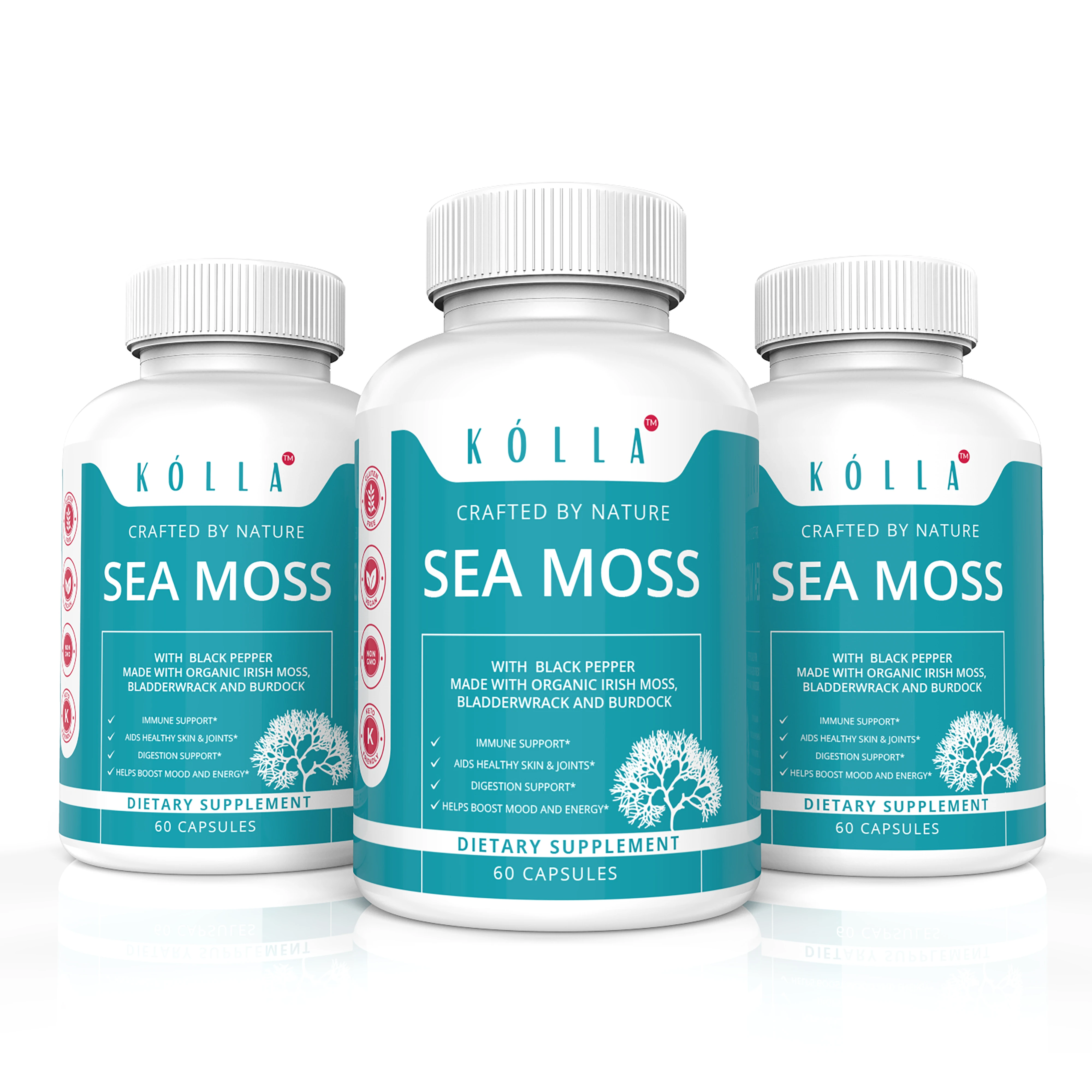 Kolla Global, the creator of Kolla Sea Moss, a sustainable supplement brand, announces the grand opening of its eCommerce store in the United States of America today, following a five-month trial period.
After 5 months of a rigorous testing phase, Kolla Global has announced the grand opening of its eCommerce store in the USA. Kolla Global is the creator of Kolla Sea Moss, a sustainable supplement brand.
Kolla Sea Moss is available in 3 bundles for value. Made with organic Irish sea moss, organic bladderwrack, and organic burdock root. The blend delivers a convenient way for people who want to follow and retain healthy lifestyle diets.
Kolla Sea Moss has benefits of Irish sea moss, used for centuries to support health, including thyroid support, joint health, immunity and is also a great source of Omegas. Now they are even better with the new trio-blend, which supports general good health, reduces skin inflammation, and improves sleep quality.
Interested customers can get $5 off their first order and FREE shipping on all orders in the USA. To take advantage of this offer use the code "HIKOLLA" at checkout. Kolla Global is running this promotion until Jan 31, 2022.
Some key information about Kolla Sea Moss
– Made with all certified organic ingredients, Irish sea moss, bladderwrack, and burdock root (a powerful antioxidant source).
– Made with sustainable and zero-inputs ingredients – No Land. No Fresh Water. No Fertilizers.
– Available in 3 bundles – 1-3-4.
– Sugar-free, Non-GMO, No Artificial Colors or Preservatives, Vegan and Keto-Friendly, and No Refrigeration Required.
"Kolla Sea Moss marks our first step toward the first sustainable health supplement of our brand." said Ivy Nguyen, Founder of Kolla Global. She further added "For this year and next year, we will be working to better position our brand to connect with the global economy as it begins to re-open, and to find more ways to reduce our impact on the environment."
To learn more visit www.kollaglobal.com or send an email to hello@kollaglobal.com
About Kolla Global:
Founded by Ivy Nguyen, who grew up and worked on her family farm in rural Vietnam, an experience that has sparked her passion for healthy and clean food. Kolla Global is a women-owned, and minority-owned business, dedicated to providing the world with sustainable products that come from nature, and are backed by science. All bottles are made of recycled plastic, and we are planning to use biodegradable plastic in the future. They've also skipped boxes for our packaging to reduce our environmental footprint. Their mission is to help people live healthier lives and make healthy habits easy to stick to, all while taking care of the home we all share, our beautiful planet.
For updates follow them on Instagram @kollaglobal and Facebook @kollaglobal
Media Contact
Company Name: Kolla Global
Contact Person: Ivy Nguyen
Email: Send Email
Country: United States
Website: www.kollaglobal.com