Synergy Strategy Consulting is Now Offering Grant Research And Writing Services Through Its New Website

The company is now offering grant research and writing services to assist small businesses in writing winning grant proposals that unlock scarce financial resources.
Synergy Strategy Consulting has a long history of providing clients with a wide range of solutions to improve productivity, profits, cash flow, and sales growth. And now, the company is offering grant research and writing services that use a comprehensive approach to assist small businesses with writing grant proposals.
The Founder and CEO at Synergy Strategy Consulting Inc, Kyle Proctor, was quoted saying, "Synergy Strategy Consulting has a variety of programs that can be tailored to your company's specific requirements. Our team has raised millions of dollars in grant funding and will ensure that you are in the best possible position to receive the most grant money. Specialists provide all full-service grant management or specialized help for your internal personnel. Your organization can debate and improve its goals as part of the grant writing process and build a sharper focus on the activities and projects required to succeed."
Kyle Proctor, an MBA graduate of Rice University, founded the company to provide small businesses with the tools and resources they need to adapt and compete in the marketplace. Synergy was founded in 2021 and is based on the basic ideals of integrity, work ethic, and customer service. They are constantly expanding their human talents and diversifying their staff to help more businesses succeed.
Apart from their grant research and writing and brilliant business acumen, the company has also got skilled staff in search engine optimization, website and app development, and a lot more. Their research grants encompass many subjects and can be used by various institutions to help fund research efforts made by individuals, universities, and other groups.
Those who want to check out the newly created website and learn more about what the organization is doing and how to use its services should make it a point to visit them at www.yoursynergyteam.com, or send an email to kyle@yoursynergyteam.com
About Synergy Strategy Consulting
Synergy Strategy Consulting is one of the top firms for those who want to develop the right business plans to clinch their business goals and even get their content done and have it well optimized with keywords.
Synergy Strategy Consulting Firm Helps Small Businesses to Grow Super Fast: https://www.youtube.com/embed/QAQBDhnoEDY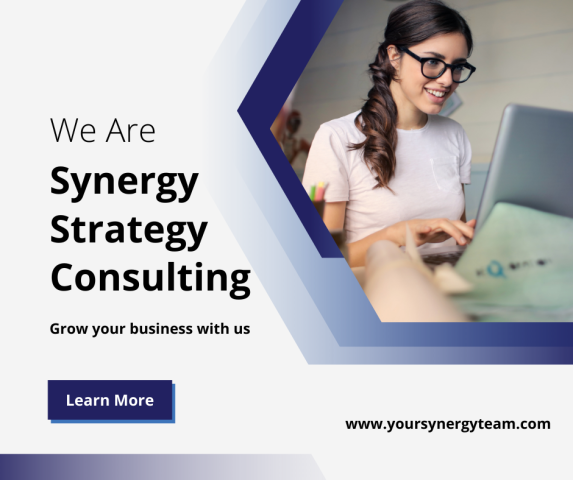 Media Contact
Company Name: Synergy Strategy Consulting
Contact Person: Kyle Proctor
Email: Send Email
Phone: (704) 330-3103
Country: United States
Website: www.yoursynergyteam.com