Florida Credit Firm Is Giving Freedom From Bad Credit Score By Fixing Credit Report Errors and Challenging Collection Agencies.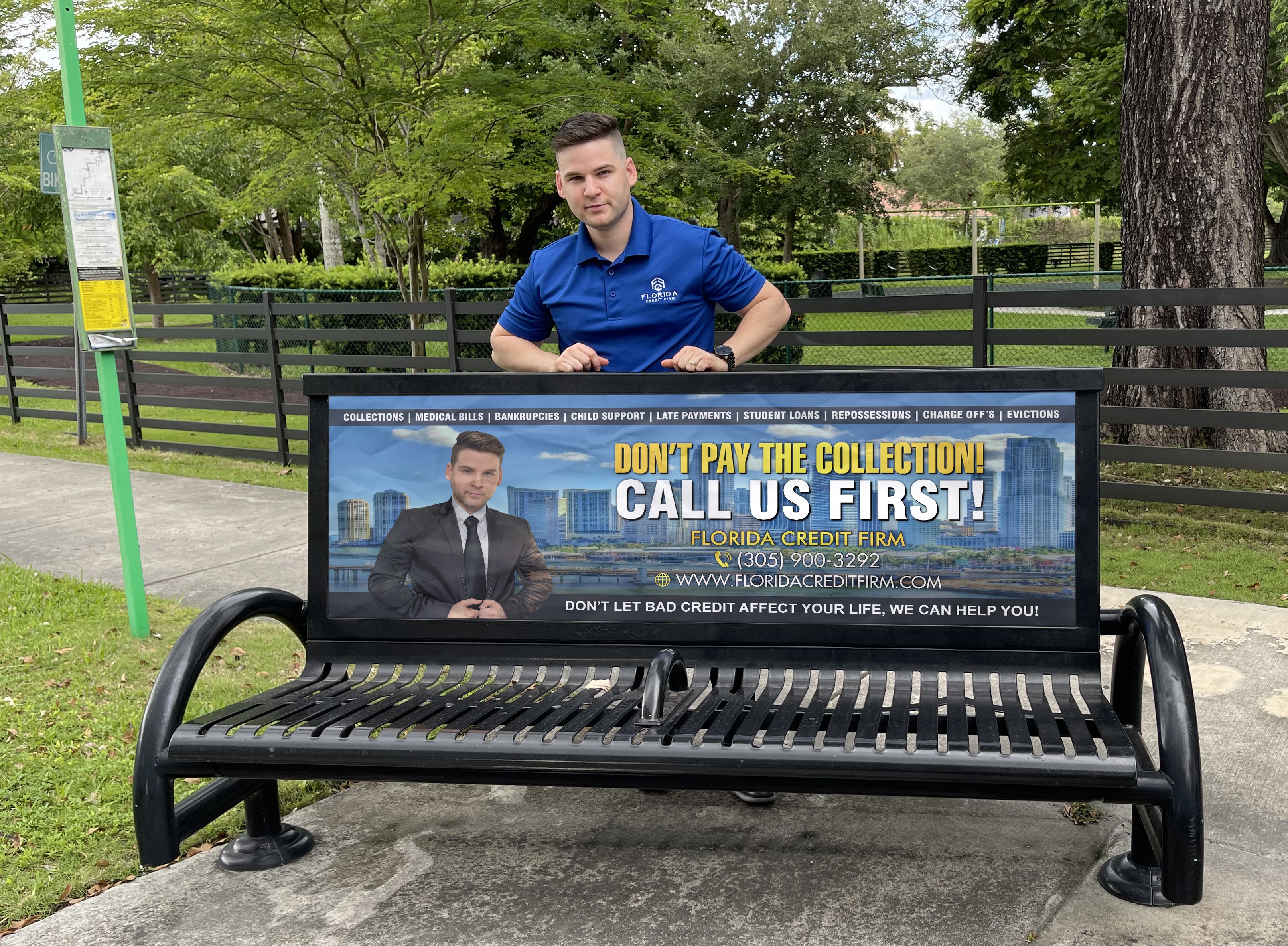 Florida Credit Firm offers Aggressive Credit Repair Services. Rated the number one credit repair firm because of their ethical and hard work throughout the years in helping clients all over America.
Florida Credit Firm is a Credit Counseling Service. An ethical credit repair firm, it provides rapid results and one of the best rates. Check out Florida Credit Firm, their staff is friendly and very helpful. They will give a full breakdown of the credit report on the initial credit analysis and free phone consultation. Providing tips and tricks to help keep building credit after the process has been completed.
Florida credit Firm does not outsource their files as other credit repair companies do. All documents and files stay in house while Florida Credit Firm staff works on them one on one to maximize the best results. They do not use software, which only creates a generic letter and will not get results for clients. On the contrary, Florida Credit Firm makes the process of disputing different from any other credit repair company, since they hand type violations to get the best results and carefully craft a specific and unique document for each individual case.
Florida Credit Firm's Main goal is to remove any inaccurate, negative, or erroneous information from the client's report using the proper laws and violations. Florida Credit Firm has been rated the number one Credit repair firm because of their ethical and hard work throughout the years in helping clients all over America. Florida Credit Firm Specializes in removing:
– Collections
– Bankruptcies
– Repossessions
– Hard Inquiries
– Medical Bills
– Late Payments
– Charge Off's Accounts
– Evictions
– Child Support
– Student Loans
Anniel Manso started Florida Credit Firm in 2015 with one reason and one reason only, to provide consumers with the best quality service for removing negative accounts to build their credit in the fastest time possible. Since 2015, Florida Credit Firm has deleted over 15 million dollars' worth of collections and has helped over 3,000 clients obtain a 750+ credit score. He shared: "Here at Florida Credit Firm, we provide personalized financial counseling to help every client achieve their financial stability all over again. We empower our clients to understand, recover, and maintain a healthy credit and financial portfolio. We also believe in second chances, which is why we offer our services to all 50 states, to help fix any errors anyone has had in the past, allowing them to make a new start with a fresh credit report."
To learn more, visit: https://www.floridacreditfirm.com or send an email to floridacreditfirm@gmail.com
About Florida Credit Firm
Florida Credit Firm is a Credit Counseling Service. They provide personalized financial counseling. They empower our clients to understand, recover, and maintain a healthy credit and financial portfolio. For weekly results, follow them on Instagram @florida.creditfirm and Facebook @FloridaCreditFirm
Media Contact
Company Name: FloridaCreditFirm
Contact Person: Anniel Manso
Email: Send Email
Phone: 305-900-3292
State: Florida
Country: United States
Website: www.floridacreditfirm.com