Young Age and High Achiever, meet Anshu Malika Roja Selvamani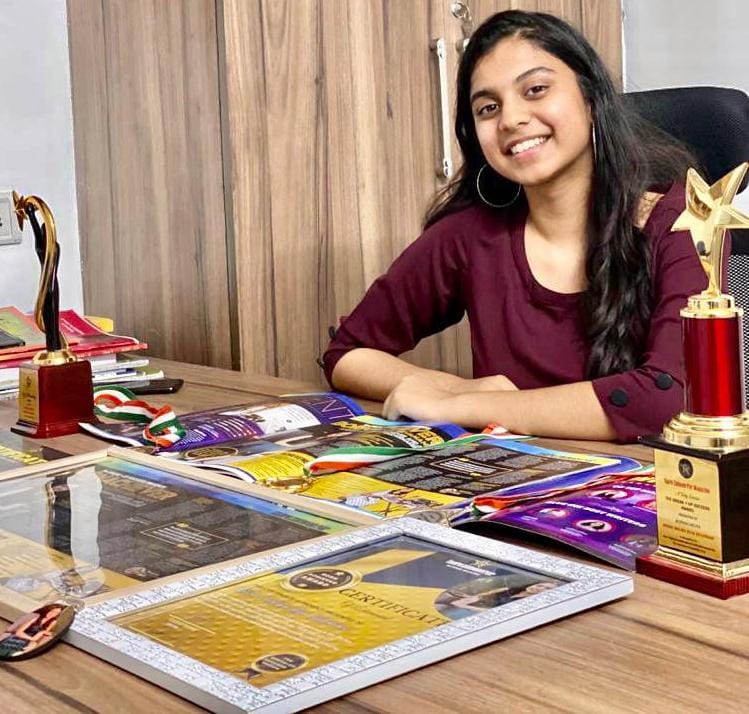 A Young Age High Achiever with vision, extraordinary talent and a never ending list of achievements, Meet ANSHU MALIKA ROJA SELVAMANI
"We are capable of big lives. A big history. Why settle? Why choose the practical thing, the mundane thing? We are born to dream and make the things we dream about."
Anshu Malika Roja Selvamani, a bright student, an author, a philanthropist, a programmer, a content creator and a giver. Since the beginning, Anshu had a philosophical approach to life, she caught herself coming across questions about her existence, the meaning of her existence and motive she should follow pave the path for others as well. As a vulnerable humane personality, we all induce in ourselves, Anshu also self-doubted herself and try to grow out of her splintered self-esteem. Criticised at every step she would take, she built walls around her ever-positive aura.
Her philosophical introspection made her realize of all the potential she attains. This was the pinnacle of the change that turned her life. At the tender age of seven, Anshu got herself interested into coding. While others of her age were dazed by the minimal work load pondered upon them, Anshu was intrigued to learn the dynamics of coding language. With the help of her teachers, she learned to develop apps and in no time, Anshu began developing small apps. Soon after this, she was capable of writing complex codes and she learnt numerous skills which got her many awards.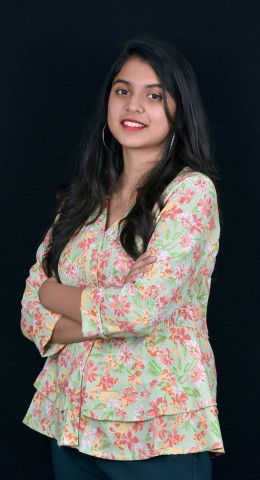 This did not stop her to relinquish her thirst to prove herself. An epiphany struck in her mind that allowed her provide right resources to people who have similar potential as hers but did not have the direction. Anshu inaugurated a school club named as "Transforming Life with Coding" and guided others as a proclaimed president. The aggregated club was open to everyone who aspire to know the intricacies of solving real-life problems via the path of coding. The affection for coding, pushed her to participate in the "Girls can Code" coding competition of IIT Hyderabad. She achieved the second position by winning an award for the "Most Innovative Hack", despite being one of the youngest contestants there.
On a mundane day of her life, Anshu pondered outside the window while muddled up with her thoughts. She looked up some laborers with their children of her age who were working in under the scorching sun in the unpredictable nature of a construction site, it left her with so many shocking questions. With her eager mind, she contemplated upon this situation and came up with an innovative idea. Unlike us ignoring these conditions, she urged to bring about a change in these deplorable conditions of such young and brilliant minds who have no or less access to education. She began with providing free tuition services in subjects such as mathematics, English, Science and Computers on daily basis after school. She found joy in teaching them but this did not remain permanent because as soon as the construction was finished, the children left the place unprecedently.
Unlikely to give up, Anshu analysed the situation and came up becoming acquittance with the fact that India had one of the largest mobile phone consumers which indicates that each and every household around the nation has at least one mobile phone. With free and simple accessibility, children can get free education via these wonderous devices. Her adamant nature of never giving up made her come up with a mobile application where kids from any part of the country could have access to free educational modules. Anshu personified her dreams into a mobile app which could provide millions with free educational resources. With the help of some school graduates, she developed the idea she envisioned. As she knew that many people were not comfortable with English language so she programmed the app in a way that it supported the native language of majority of the regions. Therefore, she was able to contribute profoundly to a cause she is closely connected to, "Universal Access to Education".
An innate speaker which she is, Anshu used to participate in debates. Debates have been a source for her catharsis process. This made her motivated towards participating in national and international Model United Nations Debates. She was chosen as the Secretary-General of the YEF MUN Conference and President of the YEF SDG Conference, also she served as the National Head of youth affairs of YEF NGO.
Her achievements include accolades like the Inspiring Youth Award 2021, Overachiever of the Year Award 2021 and Born Achiever Award. She has been receiving awards since her tender ages, some of her awards includes the Power of one award, Child prodigy award 2021, Born star 2021 award, Applause award 2021. Anshu further, inspiringly acclaimed 3rd rank in National Science Championship. She has been Chosen as head writer for Inkadhai magazine and received Prime India award, IT golden globe award. Her Compiled book SHIFTING PERCEPTIONS was featured in regional newspapers.
Anshu copes up with her underestimating the nature of herself and becomes capable of doing what she aims. Her passion drove her to pioneer an NGO known as "Art for a Cause" which aims to spread all the knowledge and experience she has gained over the years of her brilliance. If you think this is the end of her cognisant philanthropist approach, I reckon you hold. Anshu has founded another organization known as Smile 100 to help the young generation of the nation. The genesis of the program Smile 100 is to educate children, contribute and provide them with funds for their higher education.
Her cathartic exercises which are penning down her emotions onto a piece of paper resulted in her writing a book named "THE FLAME IN MY HEART". It contains all her emotions that she has been repressing all through her life. The book was based on her past emotions along with the journey of her authoring without any sugar coating.
She has worked as a machine learning intern in Qbyte computing on optical character recognition and yield improvement use case for a pharmaceutical client. Anshu has gained 600+ certificates including advanced technical courses and received LORS for creating projects in artificial intelligence and other tech fields. Anshu published two research papers one of which has won merit publication and has won achievement award 2021 in two categories, one is for social work and another one for writing. Anshu has been chosen as a writer of the dedicated column world of technology in National Magazine TAARE ZAMEEN PAR (TZP). Impressively, this wunderkind has co-authored in over thirty books some of which have broken world records.
Not just in these fields, Anshu has also established her name in the sports world. She is a marathon runner and till date has bagged accolades regarding the same. This brilliant child has won medals in national marathons and has run over ten marathons in a year. She has won a national-level award from Golden Arc Awards as Sports Achiever.
We would not be doing justice if we don't mention a few of her awards here and let it be known that this is only a snippet of her list of achievements:
Awarded Youngest and Multitalented Author at Jashn Literature Carnival 3
Best Author Fiction Elite Book Awards
Audience Choice Popular Season 2 Elite Book
National Record Holder OMG Book of Records Youngest Research Paper Author STEM
World Records India Record Holder Youngest Research Paper Author Technology
Young Superstar Award from Influencer UK
Forever Star Book of World Records Forever Star Icon Award
Genius Personality of the Year Award Genius Book of World Records
Literary Awards by Bircas Awards Awardee for the book published
Golden Arc Sports Achiever Award
TZP Queen of Talent Award
Rising Mental Health Ambassador Award
Writers Ink Award
Gamechanger Title Winner from Taare Zameen Par
Aaj ki Womaniya Award (Women Empowerment Award)
Confident Woman (A woman empowerment award series) Nominee
Forever Star India Real Super Woman Award Category Social Entrepreneur
Most Deserving Award Best Social Worker of the Year
Achievement Award 2021 won both categories literature and Social Work
Child Prodigy Award Category Coding and Robotics
JEC Attainers Award Born Star Award
IT Golden Globe Award Young Tech Changemaker
Overachiever of the Year Award
Power of One Award
Applause Awards Awardee for being Changemaker, Innovative, and Achiever
Chosen ones Awardee
World Book of Records London World's Largest Coding Classroom Submitted a Project
Ambitious Awards Awardee, title Overachiever of the year
Inspiring Youth Award
Achiever of the Year Award
Leading Entrepreneur Award
Shining Star Iconic Talent Award Teen Superstar Title
Glorious Star Awardee
Won TZP Born Achiever award and featured in the editorial coverage Break + Up Success with the Born Achiever Title
Amazing Writer Award, ambitious award
Chosen ones Awardee, (contribution using tech to help underprivileged)
Won Best Writer TZP twice for my articles related to tech
Won Prime India Award
Her abilities are not confined to one particular category as she is an entrepreneur, social worker, student, ambassador, content creator, author, and YouTuber. "You are all the colors in one, at full brightness." The only thing we come up with after reminiscing Anshu Mallika Roja Selvamani's truly inspirational story.
Media Contact
Company Name: Spectrum India | Scribbling Inner Voice
Contact Person: Parth Mittal
Email: Send Email
Phone: 8448203204
Country: India
Website: scribblinginnervoice.com